October 18th 2021
As students are find themselves in new surroundings in their next phase of life at University or College, an essential piece of kit in helping them navigate and familiarize themselves is the campus map.
Indeed, a campus map may be useful to students, both current and prospective, and also general visitors, staff and even delivery companies. The map should be always welcoming and informative, and aid navigation around the site.
The map base will usually be street level, dependent on the size of the campus area and the spread of buildings, but also needs to be sufficient to show access between different parts of the site or individual campuses. The colours used in a campus map can be bright and engaging, but also bring in elements of the corporate styling used for the college.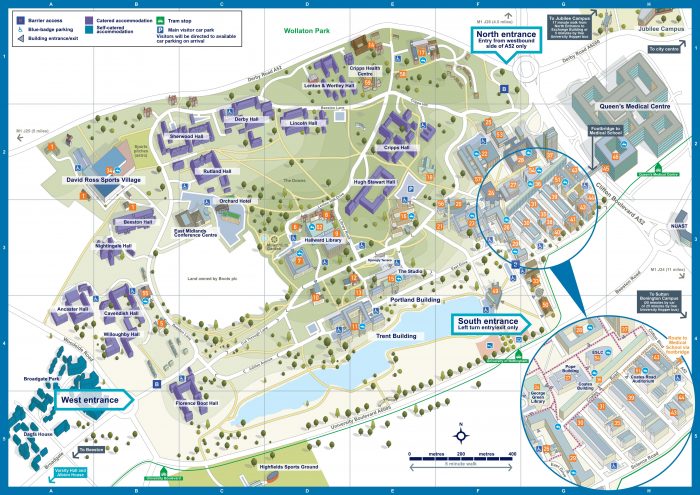 The layout should be clear and concise, with a minimum of clutter. An oblique view featuring 3D buildings can be useful for the first time visitor as it shows how places look from a front elevation. The 3D approach also allows for some artistic licence in the campus map creation, perhaps showing off particular 'feature' buildings or making use of illustrative techniques to make the campus more attractive.
Sites of particular interest around the campus can be highlighted, perhaps in a different colour, to show where students may need to visit more frequently. For example, administrative buildings or sports and social zones can be highlighted as distinct from education or residential spaces.
Buildings can either be labelled on the campus map, or marked with a number and referenced to a key if space is an issue.
As campus maps tend to cover a small focused area, individual walking routes between key areas may be an advantage, particularly for new visitors. Local transport links such as bus stops and cycle parking can all be of use to visitors and students alike. Although the campus map will traditionally only show the immediate area, it can be expanded to show related local facilities such as sports centres, rail stations, supermarkets etc.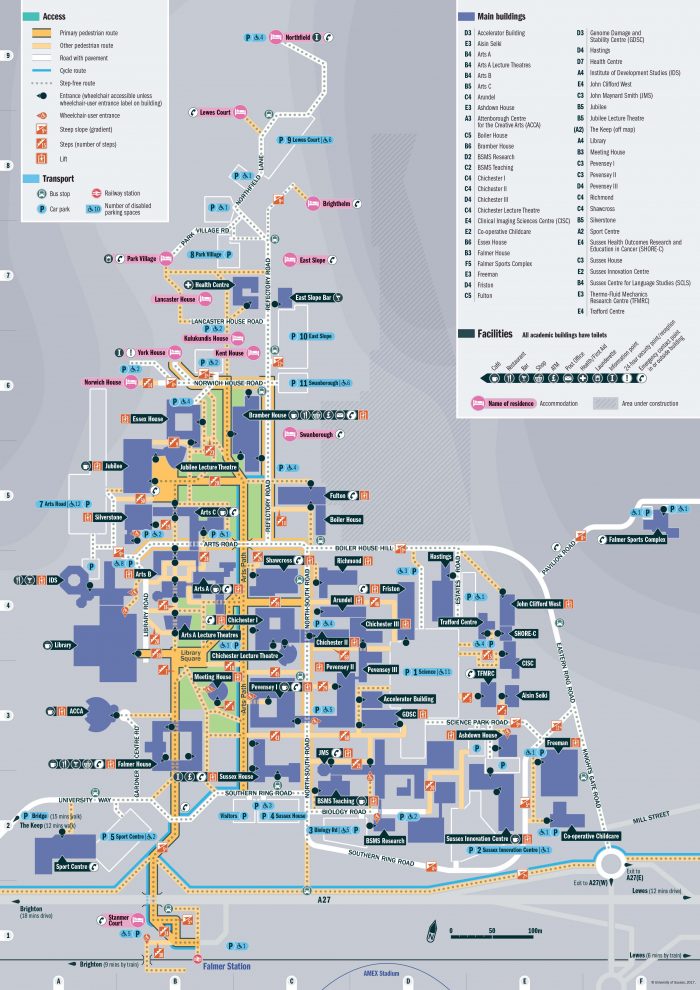 Traditionally, a noticeboard campus map will be placed at key arrival points around the site as well as used within printed leaflets and as downloadable PDFs on the website. A college or university may also decide to provide an interactive digital version of their campus map, perhaps via an app, allowing prospective students to investigate individual buildings and navigate the site easily.
A campus map is an important part of any college's welcome pack – useful to any visitor as well as helping new students orientate themselves in an unfamiliar environment.